= Japan Quality Fan Clutch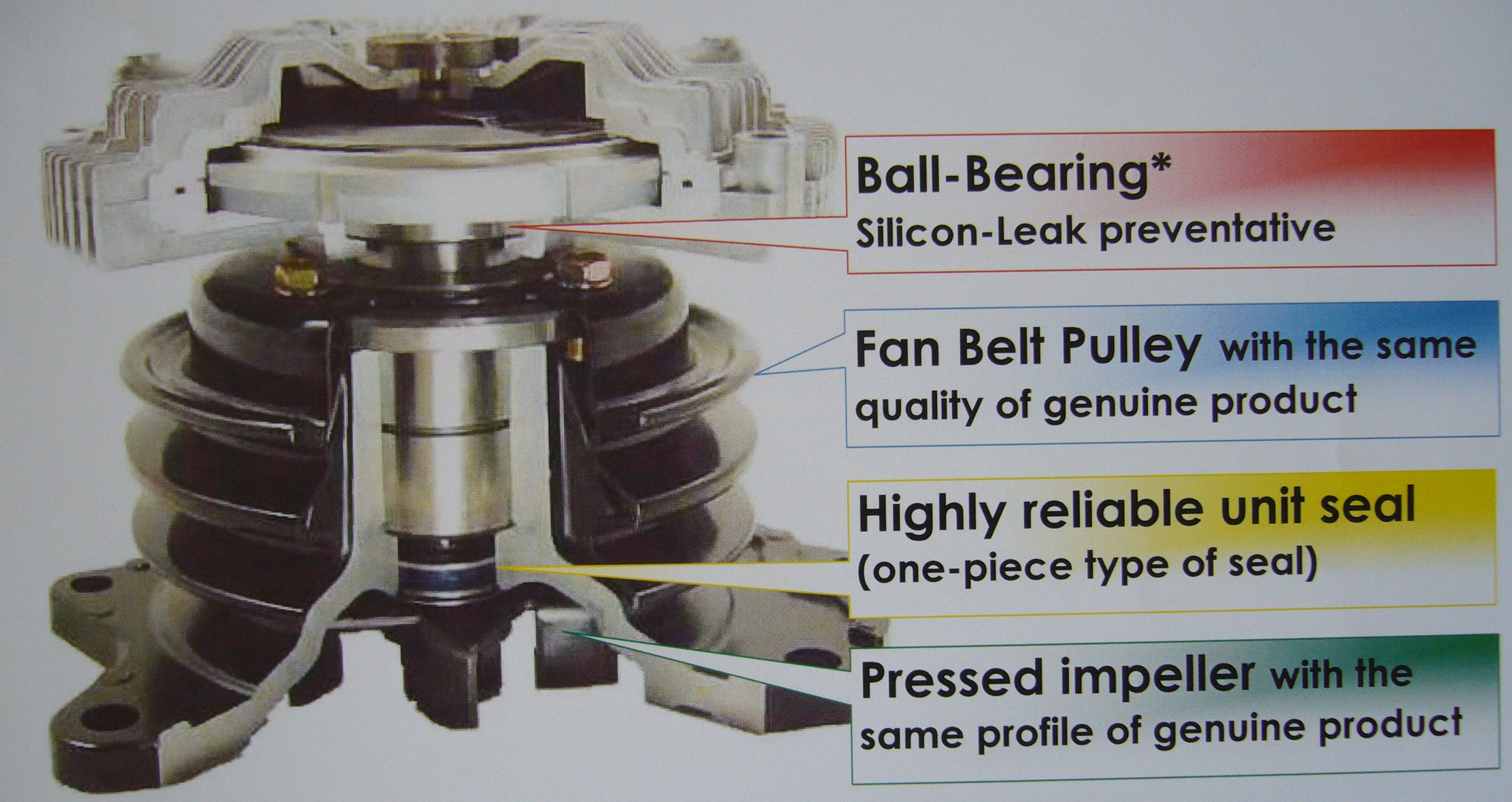 FAILURE SYMPTOM
Overheating
Loss of horsepower
Bad mpg
Dirty Fan Clutch
Excess Vibration
Noise

CAUSE OF FAILURE
Worn out Bearing
Silicon Fluid Leaks
Broken or Missing Compornents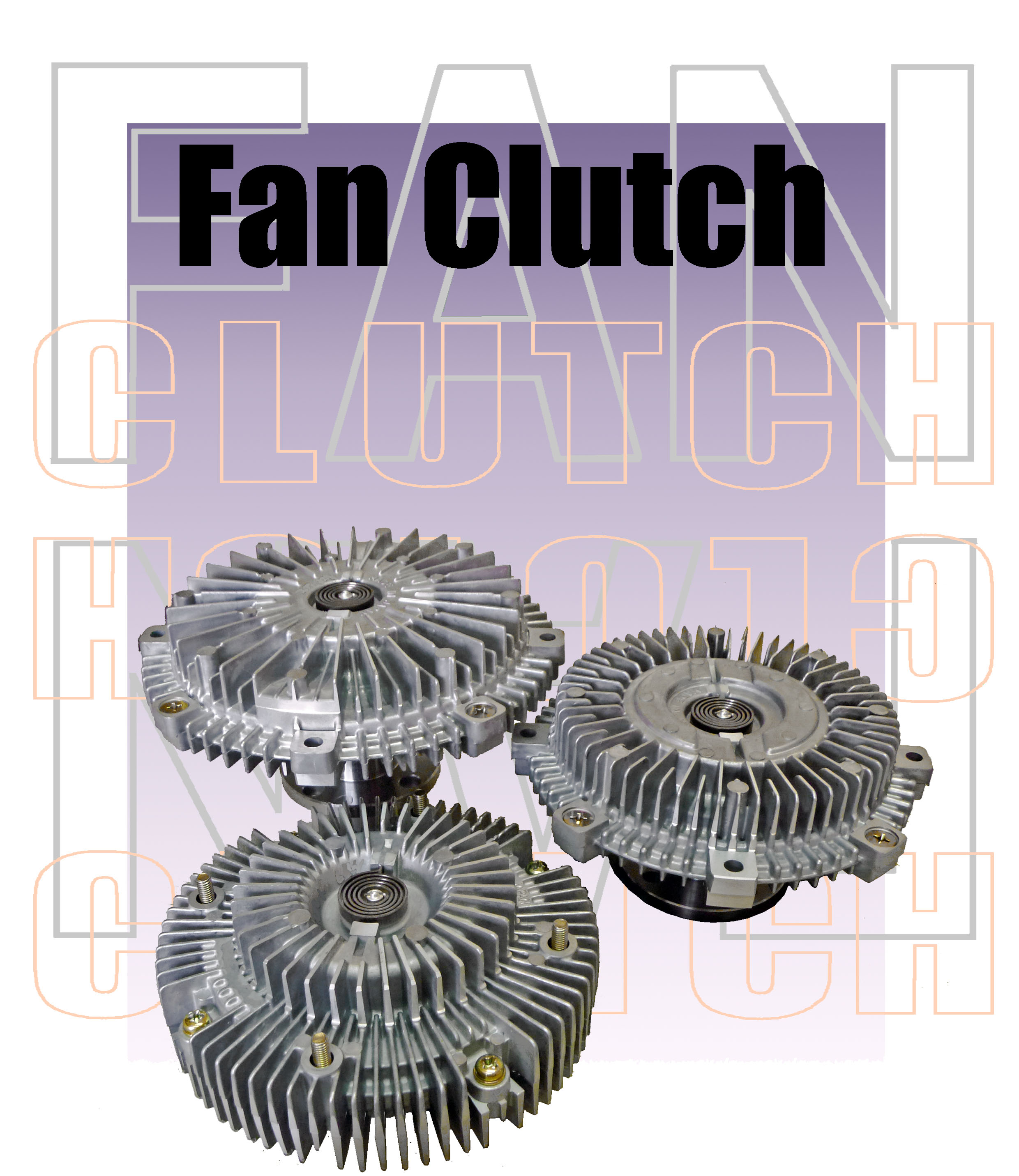 INSTALLING NEW FAN CLUTCH
1. Loosen the tension of all belts riding on the water pump pulley.
2. Remove the bolts or nuts attaching the fan clutch to the water pump pulley.
3. Remove the fan assembly from the fan clutch
4. Carefully inspect the fan blades and replace if there are cracks, broken welds, loose rivets, or if blades are bent, broken or missing.
5. Install the fan assembly onto the new fan clutch using the new bolts provided. DO NOT REUSE OLD BOLTS. Tighten to l5-20 ft/lbs.torque.
6. Mount the new fan clutch to the water pump reusing the original bolts and lockwashers. Tighten bofts to 20-25 ft/lbs torque.
7. Tighten fan belts to factory recommended tension. Tension can be checked with commercially available testers or by measuring the fan belt deflection as specified in the factory service manual.